Chiropractic Headache Treatment: Can Chiropractors Heal Headaches?
Chiropractic Headache Treatment: Can Chiropractors Heal Headaches?
Written By Health For Life Chiropractic on October 24, 2019
---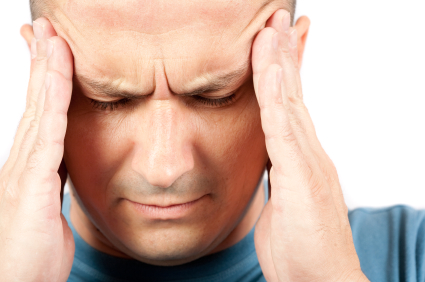 If you struggle with headaches, you want to find a solution fast.
Many people are looking for a natural headache treatment, as opposed to simply taking prescription or over the counter pain medications.
Thankfully, there's a solution that can, in many cases, provide immediate and long-term relief: Chiropractic care.
Chiropractic Headache Treatment – Why it's an Ideal Way to Treat Your Pain
Quite a few people are skeptical about whether headache treatment from a Douglasville chiropractor is really effective.
The short answer – it is.
The reason for this is because issues with the spine can affect not just your back, but also your shoulders, neck, and head – all of which can lead to headache pain.
When you see Dr. Hattaway (who has over 30 years of experience) for headache treatment, he'll start by evaluating your spine and conducting diagnostic tests. These tests will show the origin of the pain.
At times, the pain can be caused by spinal misalignment, which strains the muscles, tendons, and ligaments of the body. The result: Muscle tension and pain, including headaches.
Other times, the issue might be more complex, like a herniated disc or spinal stenosis (narrowing of the spinal column).
Based on your diagnosis, Dr. Hattaway will create a treatment plan that can include:
Spinal adjustments to restore alignment and reduce tension
Spinal decompression to relieve pressure on your nerves.
Don't Keep Suffering from Pain – Contact Your Douglasville Chiropractor Today
Headaches aren't something to be taken lightly. In many cases, the issue is something that can be easily treated. In other cases, though, the issue is serious, like a herniated disc or some other spinal condition.
If you've been suffering from chronic headaches, it's in your best interests to seek care right away. You'll get some much-needed relief!
Are you tired of dealing with chronic headaches? Contact us at 770-489-0187 to schedule an appointment. We'll find the right treatment for your unique headache pain.

Posted In: Chiropractic Headache Treatment