Whiplash Injury Need to See a Chiropractor In Order to Avoid Developing Chronic Neck Pain
Whiplash Injury Need to See a Chiropractor In Order to Avoid Developing Chronic Neck Pain
Written By Health For Life Chiropractic on June 10, 2021
---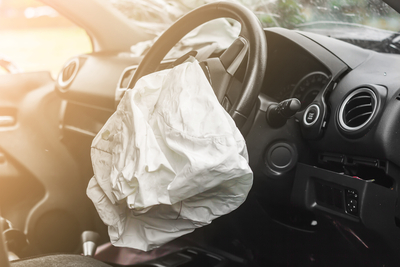 There's a relatively recent case-control study on the link between chronic neck pain and whiplash. Researchers worked to determine just what percentage of the population with chronic neck and spine pain was linked to whiplash injury.
Health for Life Chiropractic is continually following the research on whiplash injuries since recovery rate is still a bit of a mystery. What we do know is there can be lifelong consequences from whiplash injury that can be prevented with proper chiropractic care.
The Research and What Chiropractic Care Can Do For Whiplash
The aforementioned study followed 665 patients who went to chiropractic offices for treatment for either chronic neck or back pain. Researchers found that auto accidents caused more chronic neck, and chronic neck and back pain than any other source, including natural wear and tear.
What all this means is that whiplash is a serious soft tissue that has the potential for both short and long term health issues, and you have a high chance of sustaining a whiplash injury during an auto collision. It's not uncommon for symptoms to set in up to two days later.
What happens is the spine shifts out of its correct curvature, which can set you up for years of chronic pain. It can cause immediate neck stiffness and pain, and almost no range of motion. In the long term, it can lead to chronic pain, vision problems, and more. Data shows that whiplash victims have also suffered from chronic headaches, rapidly declining spine health, more disc problems, and loss of range of motion.
to heal. We also prescribe at-home self care to complete and speed up the recovery process.
Get Expert Treatment at Health for Life Chiropractic
Dr. Hattaway was put on the path to chiropractic after a football injury was unsuccessfully treated until he sought chiropractic care. He strives for excellence through superior patient treatment, education and satisfaction with over 30 years of experience.
Have questions or need to schedule an appointment? Give us a call at (770) 489-0187 or go online and fill out a contact form.

Posted In: Auto Injury Treatment Chiropractic Whiplash Treatment