Whiplash from an Accident? Why You Need Chiropractic Whiplash Treatment
Whiplash from an Accident? Why You Need Chiropractic Whiplash Treatment
Written By Health For Life Chiropractic on December 20, 2019
---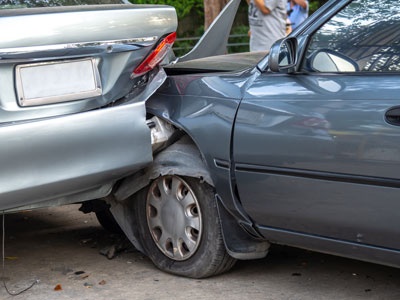 After an auto accident, some people decide not to see their Douglasville chiropractor because they aren't in that much pain.
Unfortunately, this is the wrong course of action. Even if you've been in a minor fender bender, you should schedule an appointment with your chiropractor for whiplash treatment.
Why You Should Seek Whiplash Treatment Even After a Minor Accident
Here are three reasons why you should seek out whiplash treatment from your chiropractor after experiencing a car accident injury.
1. You'll Get Relief from Car Accident Injury Pain
No one wants to be in pain – or even minor discomfort for that matter. Your chiropractor can provide you with treatment that can start reducing the pain you experience right away.
2. Your Douglasville Chiropractor Will Help Prevent Long-Term Damage
Without treatment, the injured areas of your body will start to build up scar tissue. Left unattended, scar tissue can reduce your range of motion and leave you stiff and in pain – for years to come. Getting treatment right after your car accident will reduce your risk of long-term damage.
3. You'll Be Provided with Safe, Effective, Drug-Free Pain Management
After an injury, Dr. Ed Hattaway was placed on prescription medications to take care of his pain. The meds didn't work. That's when he first went to a chiropractor and found relief eventually became a chiropractor.
Not only are medications not always helpful for people in pain – they can be downright dangerous. Dr. Hattaway provides his patients with drug-free pain management that is both safe and effective.
Don't Wait Until It's Too Late – Contact Your Douglasville Chiropractor Right Away
What should you do if, after an accident, you don't experience pain right away? Don't wait to see your chiropractor! Contact Health for Life Chiropractic right away. The sooner you're treated for whiplash or other injuries, the more likely it is that you'll reduce your risk of permanent damage.
Are you struggling through your days with pain caused by an auto accident? Contact us today at 770-489-0187 to schedule an appointment.

Posted In: Auto Injury Treatment