The Benefits of Chiropractic Care for Scoliosis Treatment
The Benefits of Chiropractic Care for Scoliosis Treatment
Written By Health For Life Chiropractic on September 3, 2021
---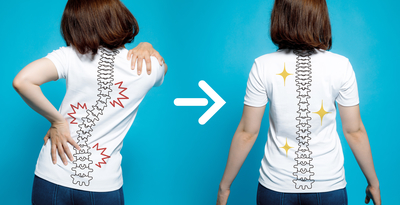 Living with scoliosis can be painful and, depending on the severity, difficult. Scoliosis is a chronic sideways curvature of the spine. While it can be hereditary, most cases develop without a known cause. It most frequently becomes noticeable during adolescent growth spurts. You may recall your or your child's pediatrician checking for spinal curvature by having you touch your toes and slowly rise to an upright position.
Scoliosis can range from mild to severe and traditional medical treatment varies widely from observing progression, to bracing, or even surgery. In some cases, without treatment scoliosis can progress, resulting in severe pain and a decreased range of motion. This can be devastating to your quality of life.
Natural Scoliosis Treatment can Ease Pain and Discomfort
While there is no cure for scoliosis, chiropractic care can increase your range of motion and alleviate pain. With more than 30 years of experience, Dr. Hattaway has extensive knowledge on the best natural scoliosis treatments and has helped many patients with this condition.
After evaluating your spine, he will prepare a therapy plan to decrease the pressure on the nervous system, reducing discomfort. This may include adjustments to realign your spine or decompression treatments. Depending on your specific needs, you may need ongoing treatments to maintain spinal health.
Dr. Hattaway might also recommend exercises or stretches to do at home to loosen tight muscles and increase joint mobility. In working with Dr. Hattaway and following your treatment plan, you are taking an important step towards your long-term health and well-being.
Book an Appointment for Scoliosis Treatment in Douglasville
If you have scoliosis, Dr. Edmond Hattaway and his team at Health for Life Chiropractic in Douglasville, GA are ready to treat your pain and symptoms naturally and improve your quality of life. Our staff is knowledgeable, personable, and takes a patient-first approach, focused on restoring and maintaining your health. To schedule your appointment today, call us at 770-489-0187 or book with us online.

Posted In: Chiropractic Scoliosis Treatment