Non-Surgical Spinal Decompression: A Painless Way to Get Rid of Back Pain
Non-Surgical Spinal Decompression: A Painless Way to Get Rid of Back Pain
Written By Health For Life Chiropractic on April 8, 2021
---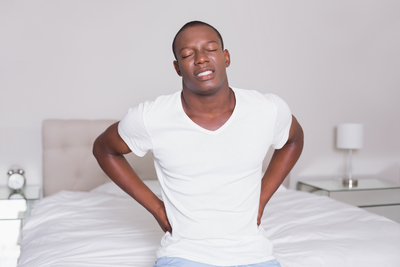 A common question we get at Health for Life Chiropractic is if non-surgical spinal decompression is painful. That first glance at a table with straps and a computer can be intimidating, but the good thing is that this therapy is completely painless. Many patients absolutely love it.
Health for Life Chiropractic offers non-surgical spinal decompression in the Douglasville area. Our goal is to help your body get rid of pain without drugs or surgery.
The Non-Surgical Spinal Decompression Experience
Spinal pain stems from a constant pressure somewhere in your back or spine. Pressure can come from a herniated or bulging disc pressing on a nerve, tight muscles, chronic inflammation, or another cause we'll take the time to properly identify.
Decompression works by gently relieving said pressure. The new space alleviates that pressure and makes way for more blood to reach your spine and boost the healing process. Pressure relief also provides immediate pain relief for many patients and sometimes eliminates it altogether.
A spinal decompression session runs for approximately 15 minutes. If for any reason you experience discomfort, we can immediately adjust pressure, position, or even duration of treatment to maintain a pleasant, painless experience.
It can take up to a few sessions to feel the results, but your body immediately responds. It's like an artist painting a picture. It takes quite a few brush strokes to complete the image. With every pass of the spinal decompression rollers, they steadily paint a picture of a life without back pain. The number of sessions to complete that picture varies from person to person and how severe your condition is.
Clinical Trials Show the Body Reacts Well to Non-Surgical Spinal Decompression
Results published in this 2003 journal article showed that 86% of patients reported both immediate immediate pain and symptom relief in addition to lasting relief. They were also physically evaluated. Doctors recorded 92% improvement, which lasted for almost every one of that percentage group.
Another study from 1997 compared the effects of 20 chiropractic treatments versus 10 for chronic low back pain. The group that underwent more treatments reported better results, 76.5% experienced complete recovery, and 19.6% experienced at least some pain relief.
And this 2019 study evaluated how spinal decompression impacted patients with a disc protrusion or herniation. After six weeks, patients reported significant pain relief and MRIs showed that discs had retreated back into proper position.
Get Expert Treatment at Health for Life Chiropractic
Dr. Hattaway was put on the path to chiropractic after a football injury was unsuccessfully treated until he sought chiropractic care. He strives for excellence through superior patient treatment, education and satisfaction with over 30 years of experience.
Have questions or need to schedule an appointment? Give us a call at (770) 489-0187 or go online and fill out a contact form.

Posted In: Chiropractic Low Back Pain Treatment Spinal Decompression