How Visiting a Chiropractor After a Car Accident in Douglasville Can Help You Recover
How Visiting a Chiropractor After a Car Accident in Douglasville Can Help You Recover
Written By Health For Life Chiropractic on October 4, 2021
---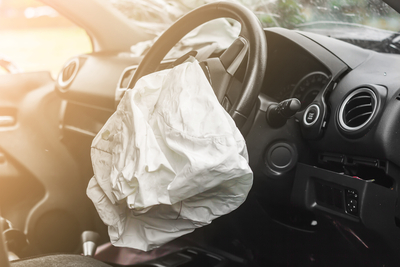 More than 385,000 car accidents occur in Georgia per year. Of those, more than 19,000 result in serious injury. If you have been involved in a crash, you are probably wondering what options you have for car accident injury treatment. Whether you are suffering from whiplash, headaches, or another ailment as a result of your crash, chiropractic treatment can help relieve your symptoms.
Why Spinal Injuries are Common in Car Accidents
While a traditional doctor may check for signs of obvious injury and treat you with pain killers, chiropractic care focuses on finding and treating the cause of your pain. If your spine is misaligned, then headaches, dizziness, neck pain, and decreased range of motion are to be expected. Getting a chiropractic checkup after a car accident will ensure proper skeletal alignment and help you recover completely with no lingering chronic pain.
Chiropractic Options for Car Accident Injury Treatment
If you are currently experiencing discomfort or are worried about developing future problems due to a car crash, Dr. Edmond Hattaway of Health for Life Chiropractic in Douglasville, GA can help. With over 30 years of experience, Dr. Hattaway has aided many patients in making a full recovery after a car accident.
By creating a personalized recovery plan, Dr. Hattaway will tailor your car accident treatment to fit your individual needs. Using alignments, adjustments, and other exercises, your therapy will focus on restoring your pre-accident health.
Book an Appointment for Car Accident Injury Treatment in Douglasville, GA
If you have suffered a car accident, Dr. Edmond Hattaway and his team at Health for Life Chiropractic in Douglasville, GA are ready to treat your pain and symptoms naturally and support your recovery. We have a highly qualified staff trained to help you recover from your auto injury as quickly and pain-free as possible. To schedule your appointment today, call us at 770-489-0187 or book with us online.

Posted In: Auto Injury Treatment Chiropractic Whiplash Treatment