11 Signs You Need Prompt Whiplash Treatment for a Car Accident Injury
11 Signs You Need Prompt Whiplash Treatment for a Car Accident Injury
Written By Health For Life Chiropractic on October 2, 2020
---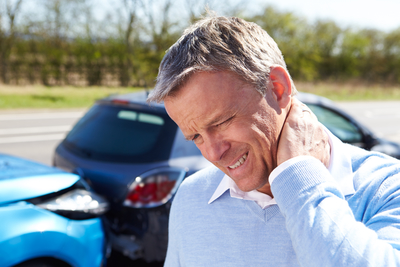 Georgia roads are a dangerous place.
Every year, over 140 thousand people are injured in vehicle accidents.
After a car accident, many people falsely believe they've walked away unscathed.
Musculoskeletal injuries from a car accident aren't always apparent right away. That's why it's so important to seek prompt whiplash treatment regardless of how you feel.
11 Subtle Whiplash Symptoms You Shouldn't Ignore After a Car Accident
Whiplash is a sneaky injury with grave consequences. Almost half of the people who suffer from chronic neck pain can trace the source back to a vehicle accident.
Your cervical spine (neck) contains delicate vertebrae, nerves, tendons, and cartilage. Some injuries are so small that an X-ray can't pick them up. Nevertheless, if left untreated, they can wreak havoc on your mobility and quality of life.
Here are some of the red flags you might notice after an accident:
Neck pain or stiffness
Shoulder pain or stiffness
Low back pain
Dizziness
Pain, numbness, or tingling in your arms or hands
Ringing in your ears
Blurry vision
Sleep disturbances (fatigue and/or insomnia)
Poor concentration
Sudden memory problems
Irritability
If severe, whiplash can trigger a traumatic brain injury – hence the neurological symptoms like insomnia, blurred vision, and mood changes like irritability.
Why Choose Chiropractic as a Whiplash Treatment for a Car Accident Injury?
Conventional medicine works retroactively. Your doctor will tell you to go home, take some ibuprofen, and come back when the pain is unbearable. Sadly, but that point, surgery might be the only solution.
Chiropractic doctors work differently. They jump into action after an accident with proactive treatment, and their goal is to prevent damage and pain.
Dr. Edmond Hattaway at Health for Life Chiropractic in Douglasville has over 30 years of experience providing car accident injury treatment for injuries ranging from mild to severe.
He'll ask questions about the accident and your symptoms. He'll also order X-rays and conduct an exam to look for microscopic spinal damage that may have occurred. From there, he'll recommend a personalized treatment program to address any immediate pain and prevent long-term damage.
Don't wait for whiplash to evolve into a chronic problem! Schedule an appointment at Health for Life Chiropractic in Douglasville by calling 770-489-0187.

Posted In: Auto Injury Treatment Chiropractic Whiplash Treatment